Nov
2021
Nesma & Partners: Main Contractor f...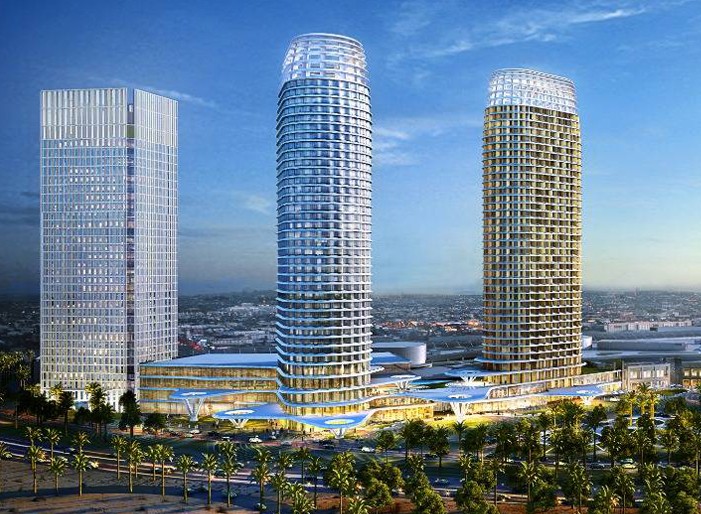 Nesma & Partners: Main Contractor for Avenues Mall, Riyadh
Nov 2021
Nesma & Partners (N&P) signed an agreement with Shomoul Holding Company to be the main
contractor for Phase 1 of The Avenues Mall in Riyadh. Valued at SAR 6.2 billion, The Avenues Riyadh Phase 1 Mall project is expected to produce nearly 40,000 job opportunities in the central region and play a significant role in promoting the Kingdom as a tourist destination while enhancing the retail and services sector.
One of the largest commercial malls in the Middle East.
Oct
2021
Jollibee Opens New Store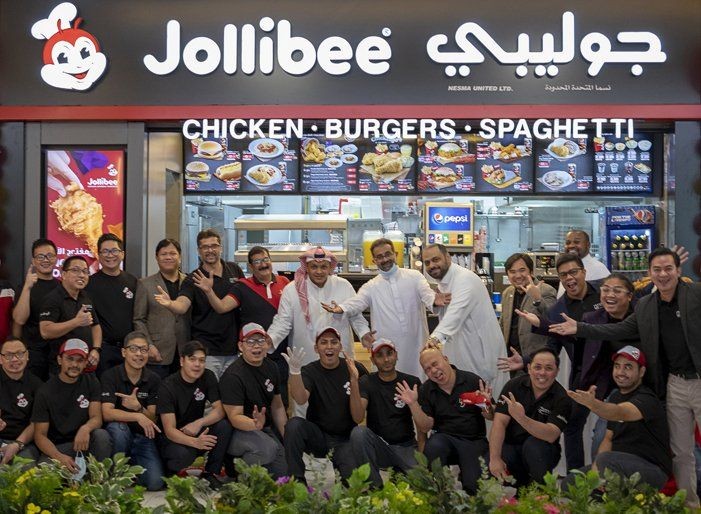 Jollibee Opens New Store
Oct 2021
Jollibee Saudi Arabia has opened a new store, their 13th in the Kingdom, at the Riyadh Gallery Mall. The store inauguration was highlighted by the ribbon cutting ceremony led by the leadership team including Faisal Y. Bamhrez, Tristan San Pedro and Turki Basabrain.
Riyadh Gallery Mall is in the top three malls for foot traffic and is known for big names in the fashion industry making it a go-to for shopping. The Jollibee store is located in the food court and is open from 10:00am to 11:00pm daily.
Oct
2021
N&P Publishes First Sustainability...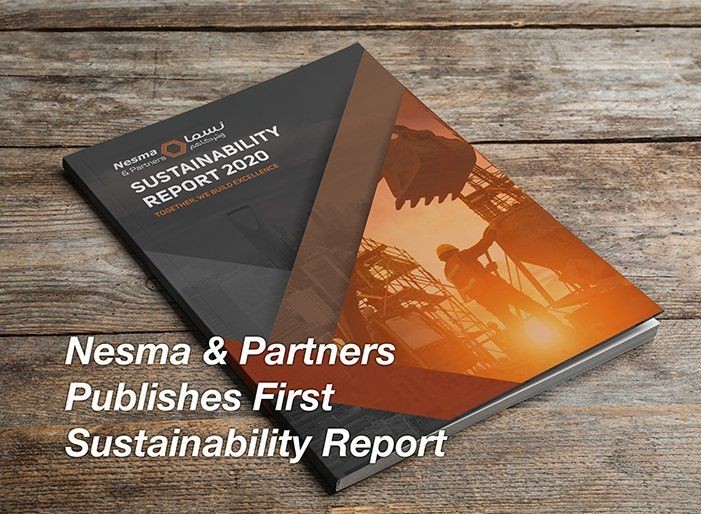 N&P Publishes First Sustainability Report
Oct 2021
Nesma & Partners has published its first Sustainability Report focusing on its environmental,
social and governance (ESG) performance for 2020, and illustrating how sustainability has
become an integral part of N&P day-to-day business activities.
The report, which Nesma & Partners plans to issue annually, contains comprehensive
proceedings of ESG sustainability efforts throughout the company that align with Saudi Arabia's
Vision 2030 while complying with national standards of sustainability and the United Nations'
sustainable development goals.
Nesma Vice President Noura Alturki stated that Nesma & Partners has shown leadership in
issuing the first sustainability report in the Nesma Group. She said, "Such reporting is critical to
increase transparency and promote a holistic view of companies - beyond a purely financial
focus. This is why we have made 'sustainability' a core business area within Nesma Rise, in
order to encourage our companies to achieve environmental, social and governance goals as
part of their commitment to responsible business."
Sep
2021
NT&T Wins NEOM Project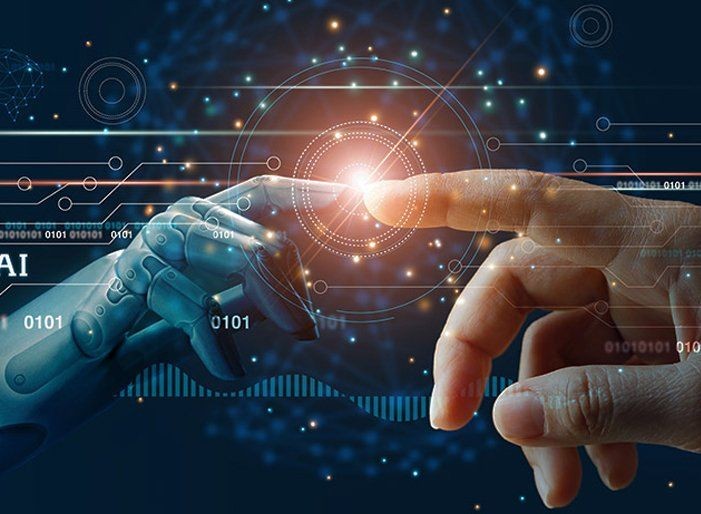 NT&T Wins NEOM Project
Sep 2021
Nesma Telecom & Technology has been awarded an artificial intelligence (AI) project in NEOM,
the visionary city taking shape in northern Saudi Arabia. The AI will serve the Customer Unit
project by providing a digital ambassador virtual assistant, customer service ChatBot and
intelligent conferencing with a real-time translation system including automatic summarization
in both Arabic and English, in addition to remote sensing intelligent twins for satellite and drone
image processing.
This end to end solution will reduce overall costs by boosting efficiency as it offers business
personnel preset industry workflows that speed application development. Customers can get
excellent results after minimal training.
NEOM exemplifies Vision 2030 as a futuristic, zero-carbon city intended to draw the brightest
international minds together to drive global innovation.
"Nesma Telecom & Technology is proud to be involved in building the digital infrastructure of
the futuristic city of NEOM commencing with this artificial intelligence project. It offers us an
opportunity to present our skills in innovative technologies."
CEO, Salah Sami Al-Sunaid
Aug
2021
Art & Form in N&P Project in Al Ula
Art & Form in N&P Project in Al Ula
Aug 2021
Nesma & Partners has again been tapped to lend a hand in shaping the culturally significant
Al Ula region, an area designated for responsible development that meets the Royal Commission for AlUla's vision of a world heritage destination exemplifying nature conservation and collaboration with local community.
The Ashar Electrification Project, which began in June of last year and valued at over 200 million SAR, is a power substation and network incorporating cutting-edge technology in its design while drawing inspiration from the ancient Nabataean structures nearby, which in turn, mimic naturally occurring spaces and masses in the wind sculpted rock. The precast and perforate skin of the building aids in efficiently cooling and ventilating while blending with the beautiful, red desert landscape of Al Ula.
This project, with its aesthetic, environmentally and culturally sensitive design, is shortlisted for the World Architecture Festival Award and complements the Vision 2030 goal to implement the latest technologies and design artistry.
Nesma & Partners' slogan is "Together, we build excellence," and with Ashar Electrification Plant project we had the opportunity to realize the vision that the Royal Commission for AlUla has for this wondrous landscape and cultural heritage. It's an honor for Nesma & Partners to work on this prestigious project that allows us to demonstrate our values of "excellence" and "impact."
Fahad Alshehri
General Manager of Marketing, Communications & Sustainability
Aug
2021
500,000 Safe Hours for Nesma Water...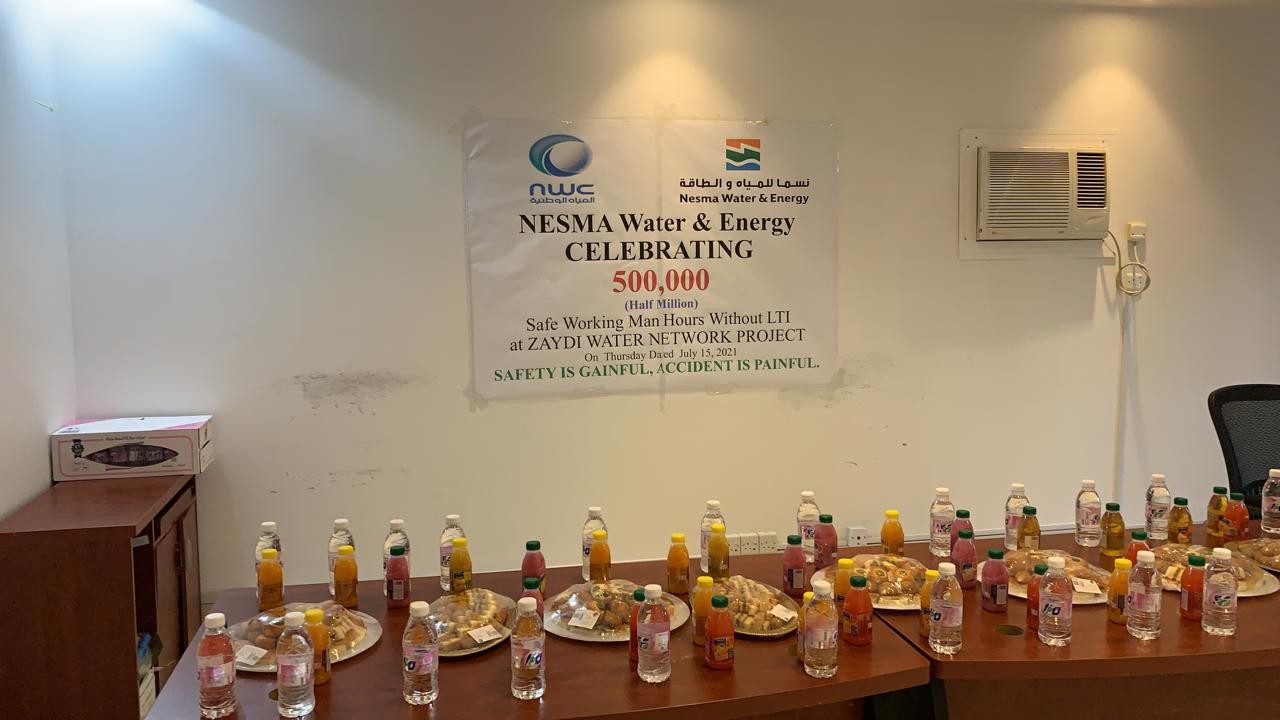 500,000 Safe Hours for Nesma Water & Energy Team
Aug 2021
Nesma Water & Energy celebrated the completion of 500,000 safe hours at Zaydi Water Network Project located in Makkah.
The safety award was presented by CEO ُEng.Mahmoud Y. Fallatah to Project Manager Mahmoud Al Ramadi and his team
Jul
2021
Nesma Water & Energy Wins Bahraini...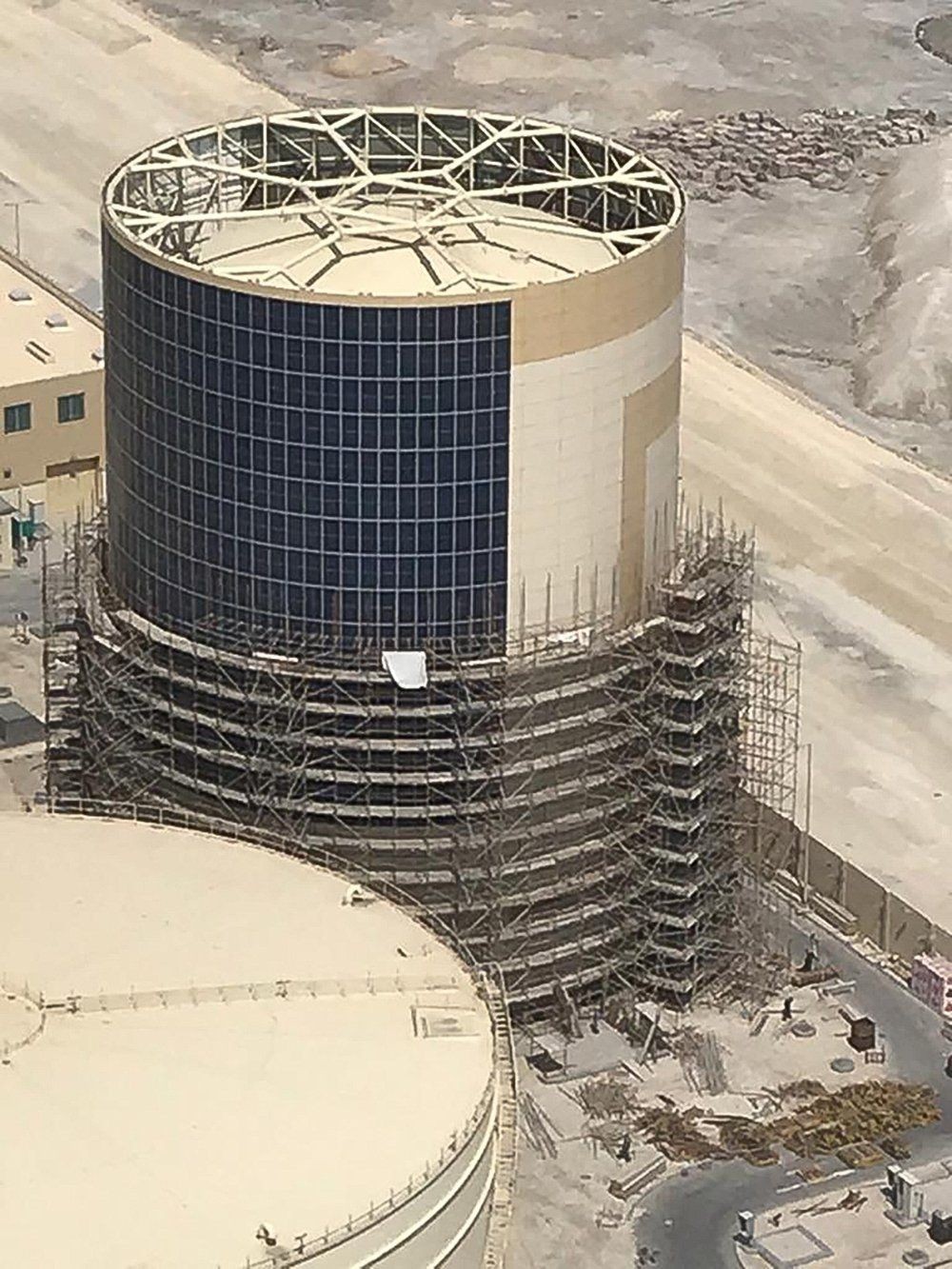 Nesma Water & Energy Wins Bahraini Project
Jul 2021
NW&E has won a second project in Bahrain, this time at the Madinat Salman (AMAS) and Ramli housing developments. This transmission augmentation project, which is administered and funded by the Saudi Fund for Development, is valued at over SAR 97 million.
The scope of this 18-month project includes the detailed engineering design, construction, testing and commissioning of various water station works under an EPC contract in two lots including site pipework, civil works, MEICA works, SCADA, telecommunication works, fiber optic cables and communication with the water control center.
Jun
2021
Nesma United Industries News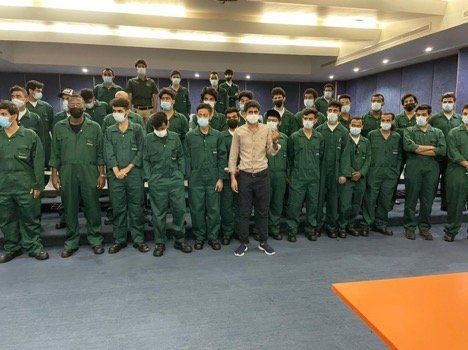 Nesma United Industries News
Jun 2021
Nesma United Industries, formerly Nesma Trading, is training more than 45 newly joined employees to be certified safety officers and obtain (Kawader ) certification via a 9-month course provided by Nesma High Training Institute.
In other news from NUI, the company is taking several measures to be diligent about COVID-19 prevention. At the Zahid Business Park project, a record of daily health surveillance is made at the main site entrance and includes monitoring the temperatures of all who pass the gate.
The HSE team also regularly sanitizes offices and labor camp accommodations along with fully sanitizing all buses.
Jun
2021
Nesma Water & Energy Wins Jubail-3B...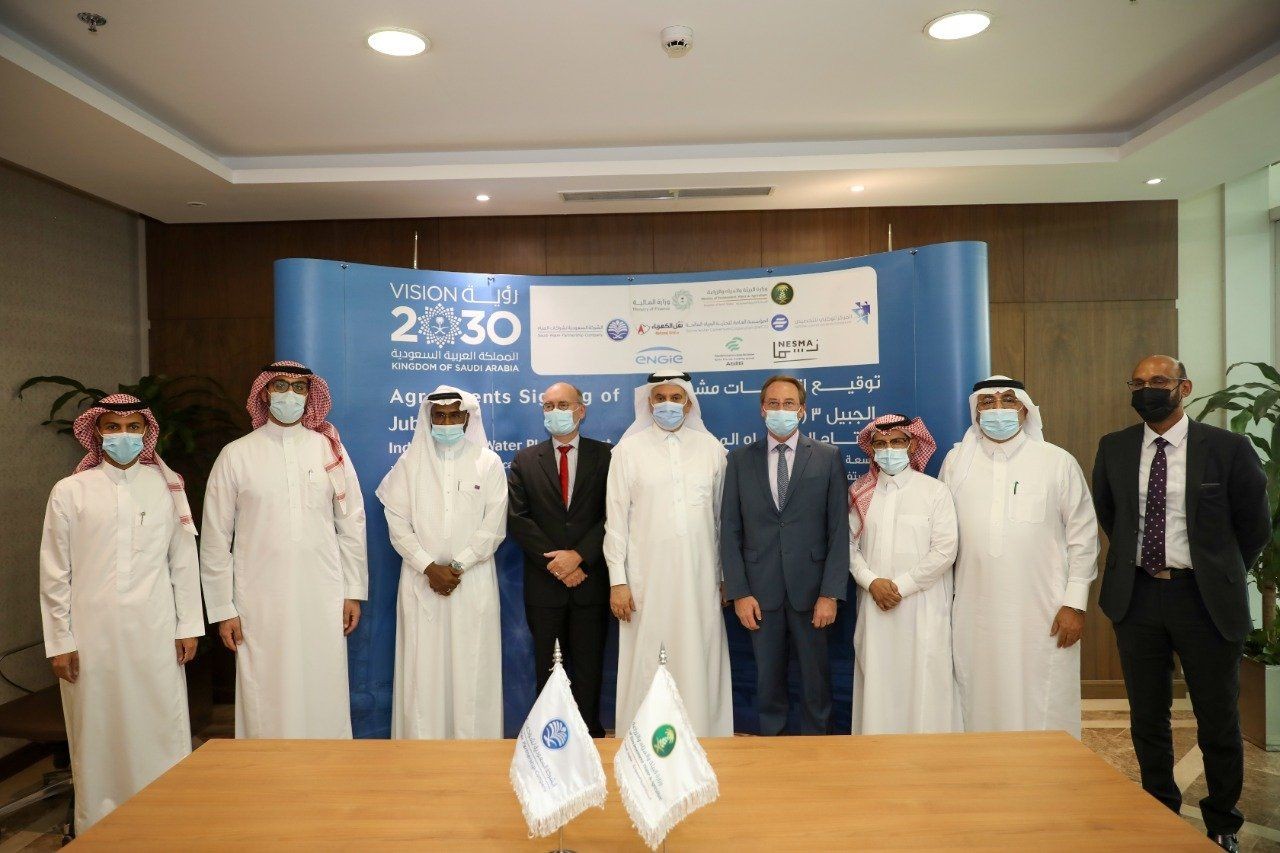 Nesma Water & Energy Wins Jubail-3B Sea Water Desalination Project
Jun 2021
This month saw another record achievement for Nesma Water & Energy as its consortium with French company Engie and Saudi company Alajlan closed on the Jubail 3B Independent Water project (IWP) to have a capacity of 570,000 m3/day of potable water, a one-day storage capacity and a levelized water cost of SAR 1.59/m3.
By incorporating solar energy, this reverse osmosis, desalination plant set to serve Riyadh and Qassim provinces, is designed to have reduced operating costs during its 25-year concession term.
The SAR 2.61B project will contribute SAR 1.5B to the Kingdom's GDP.
Jun
2021
Makkah Bus Launched at Digital Exhi...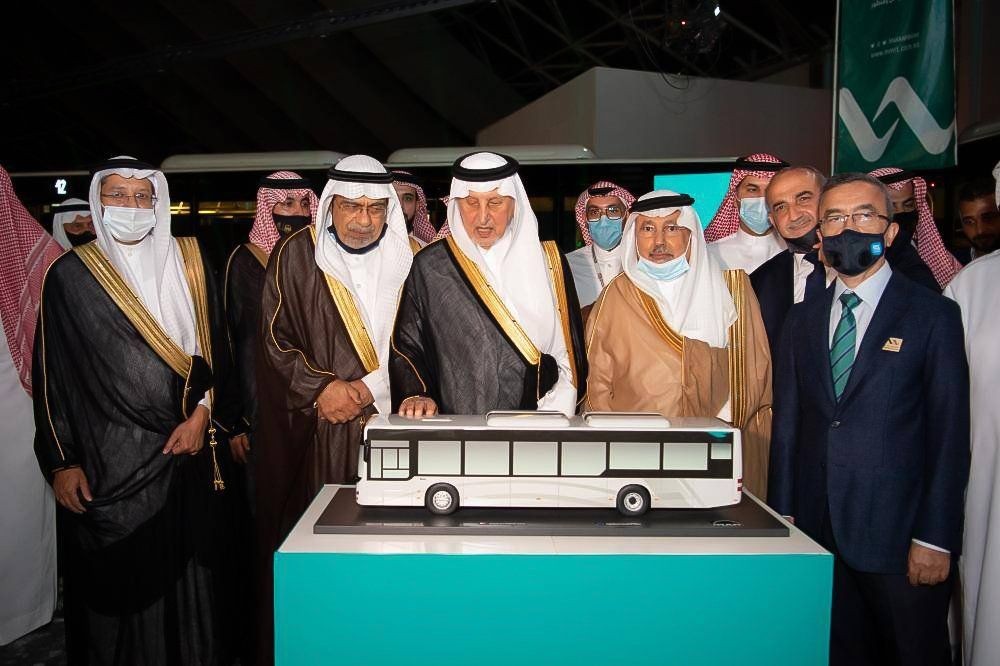 Makkah Bus Launched at Digital Exhibition
Jun 2021
Modern Bus Co. launched its new, advanced technology Makkah Bus at the recent, week-long Makkah Region Projects Digital Exhibition held at the world's largest dome, the Jeddah Super Dome.
The new bus was inaugurated by His Royal Highness Khaled bin Faisal Al Saud, Governor of Makkah province, who was briefed on the Makkah Bus line's modern, high-tech integrated system that will serve Makkah residents along with Hajj and Umrah pilgrims.
The bus was designed to meet the transportation needs of locals and visitors alike with a sophisticated, secure and sustainable operation consistent with the aims of Saudi's Vision 2030.
Jun
2021
NDigitec - Ready for Event Boom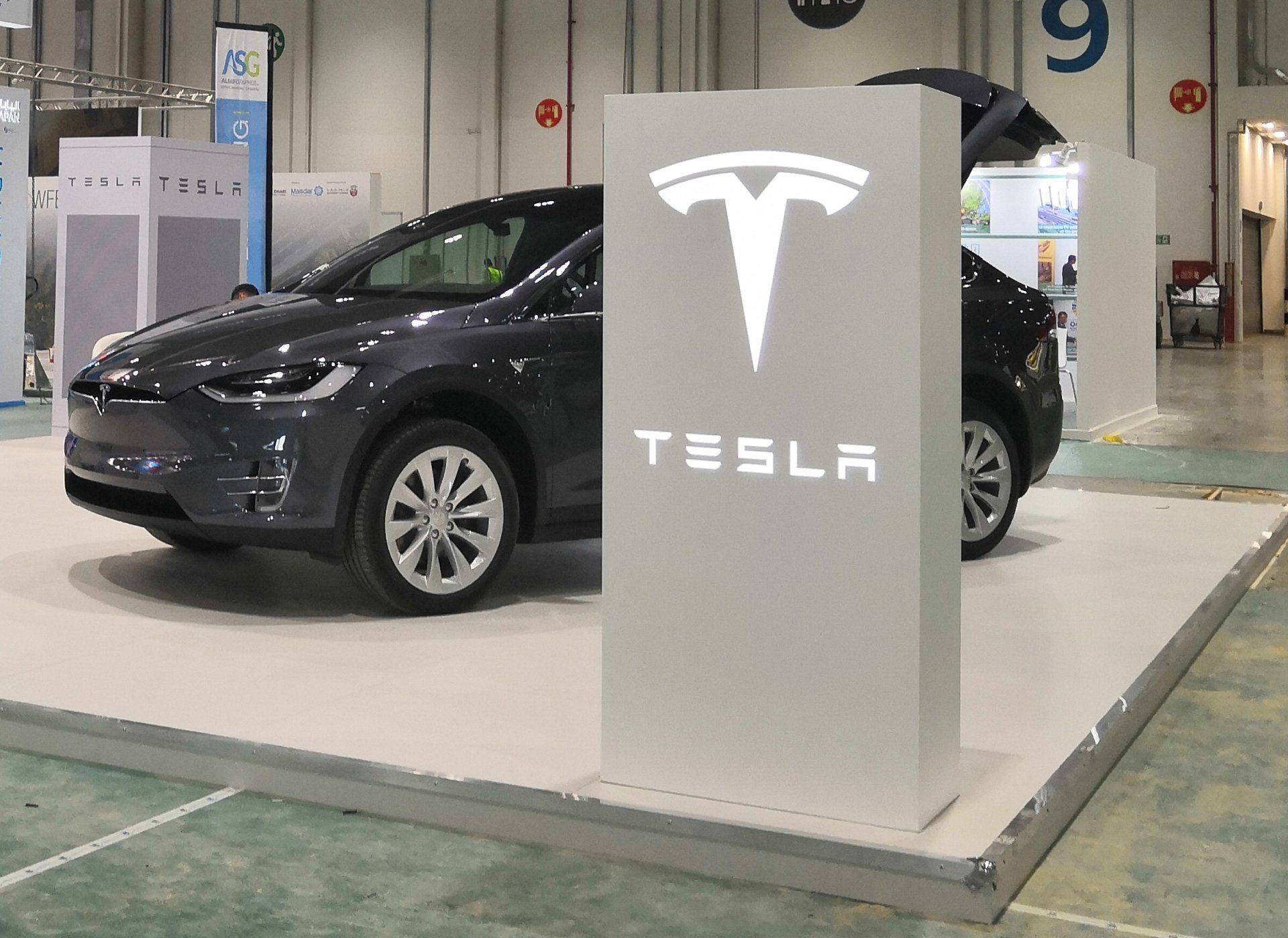 NDigitec - Ready for Event Boom
Jun 2021
NDigitec is ready to kick off the event season with expertise in high quality exhibitions. Its fabrications, digiprint, and digimedia divisions specialize in organizing cultural events, festivals, and conferences. The Digi media team also adds cutting-edge solutions such as AR, VR, a variety of digital content, interactive media creation and machine learning.
Executive Manager of Digiprint & Fabrication, Raffi Kavlakian, says "The team uses modern, eco-friendly d-board materials as they're a versatile marketing solution that also improves your brand image.". NDigitec's fabrication team have provided brand enhancing exhibition booths for well-known companies such as Tesla, Amazon, DESC, MedEl, HSBC and Master Card.
NDigitec strategic collaboration with Nesma subsidiary, Sarab Entertainment, will help advance the technologies, production and entertainment industry. According to Sarab Director, Sumai Ounallah, "We are building a brand that will stand out as the leading events and Entertainment Company in the region."
May
2021
NW&E Wins World Defense Show Contra...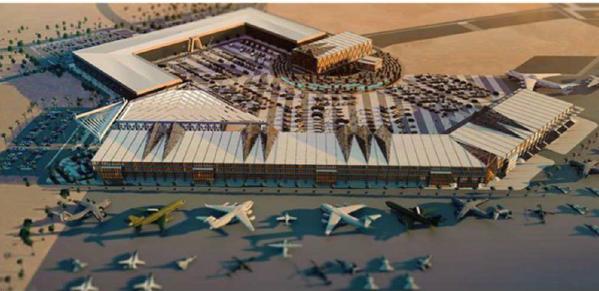 NW&E Wins World Defense Show Contract
May 2021
Nesma Water & Energy has won a contract with Sela Co. to provide airside civil works for the World Defense Show 2022.
The contract, valued at nearly SAR 80 million, is to be completed within 166 days and covers the construction, completion, maintenance and delivery of infrastructure and road works.
The World Defense Show, founded by KSA's General Authority for Military Industries, is set to take place in Riyadh, March 6-9, 2022, and demonstrate defense interoperability while showcasing cutting edge technologies in the land, air, sea, security and satellite defense domains.
The show aligns with Saudi's Vision 2030 goal to localize 50% of domestic military expenditure and be a leader in future defense technologies.
May
2021
NT&T Awarded Makkah Street Lighting...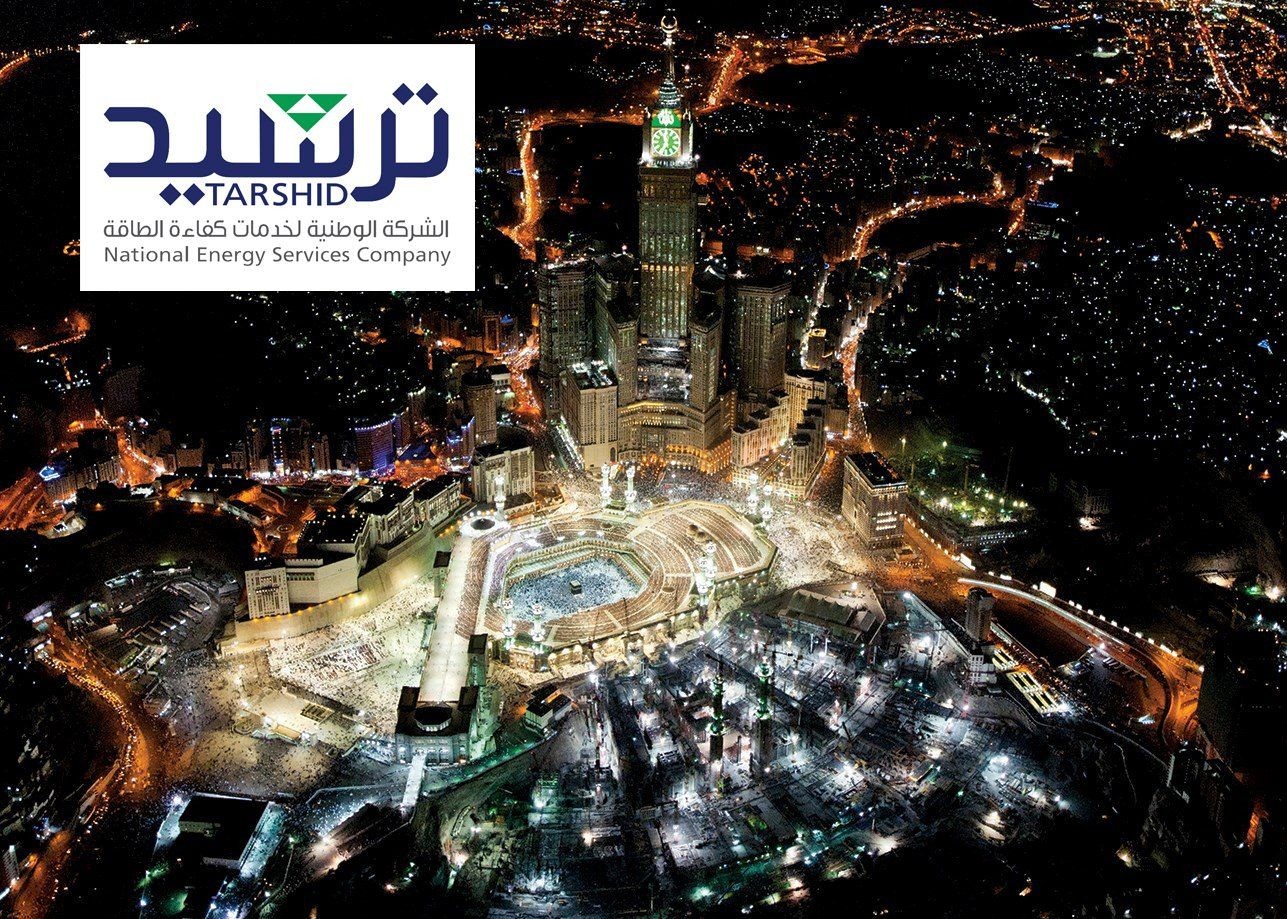 NT&T Awarded Makkah Street Lighting Project
May 2021
Coming on the heels of its award of the Jeddah street lighting retrofit project, Nesma Telecom & Technology has now secured the Makkah City street lighting retrofit as well.
NT&T will replace 57,765 lamps with energy efficient LED streetlights.
In addition to supplying the lighting fixtures, NT&T will provide lighting expertise, design support and technical assistance to TARSHID during the project's execution.
This project is an implementation of the Kingdom's Vision 2030 objective to reduce energy consumption and associated government expenditures.
May
2021
Nesma United Industries Wins Red Se...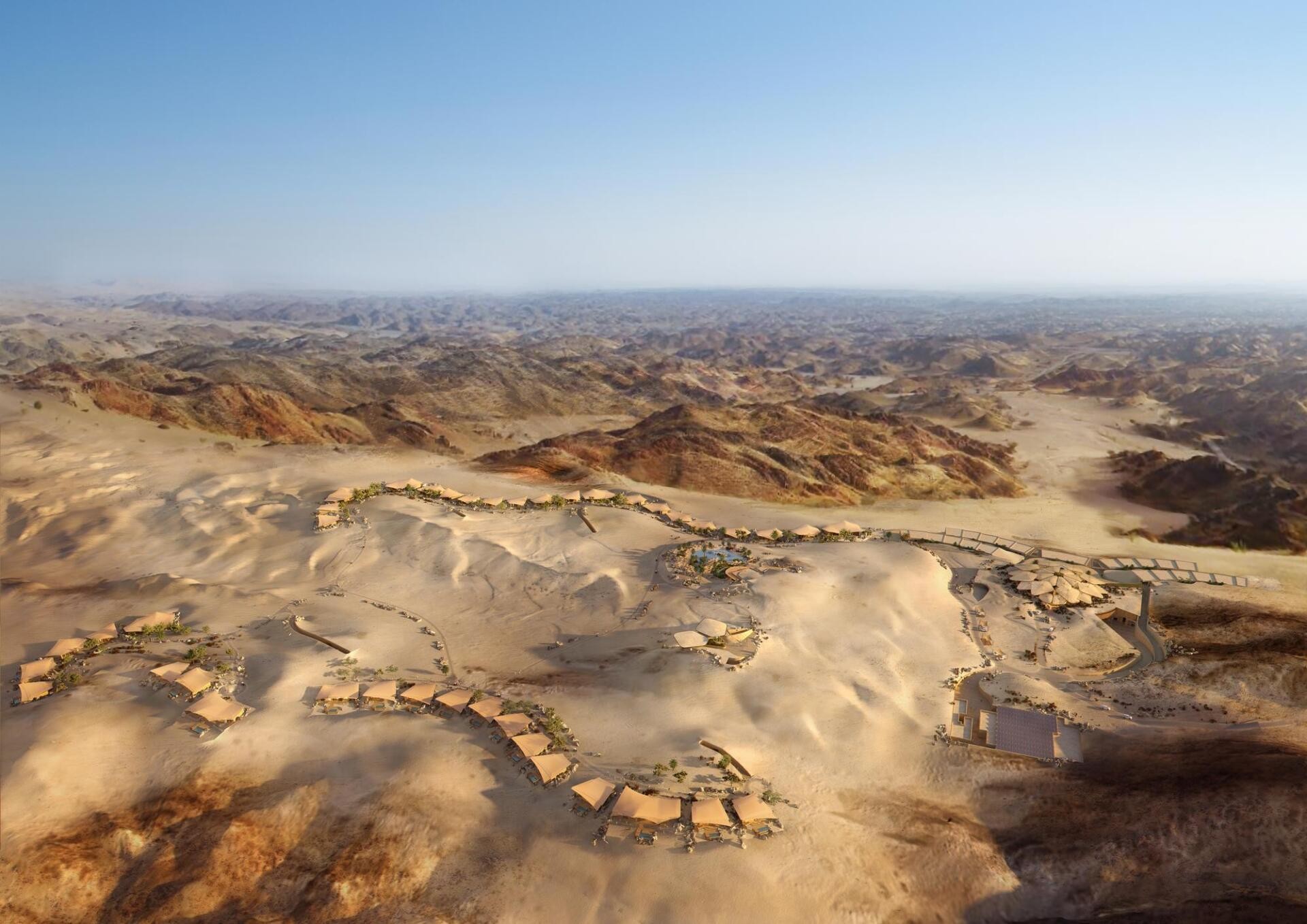 Nesma United Industries Wins Red Sea Project
May 2021
Nesma United Industries, or NUI and formerly known as Nesma Trading, has landed a large hotel project awarded by the Red Sea Development company.The Southern Dunes Hotel #14 project, valued at over SAR 142 million,involves construction of the structure, façade, waterproofing and civil engineering works.
Specifically, the scope of work includes construction of sub and superstructure, solid and hollow blocks, paint, precast panels, drywall and petal structures in the Oasis Building, along with a steel roof structure system for the swimming pool.
NUI will deliver the project by June 2022.According to NUI's commercial division general manager, Kamal Nahhas, "At NUI, we are all excited to implement our first construction project at the Red Sea attaching the highest priority towards the sustainable development goals of Saudi Vision 2030."
The Southern Dunes Hotel and resort is part of an immense luxury tourism destination.
The new international airport and the first four hotels will be open by the end of next year,and ready to welcome guests.
By 2030, the transformed landscape will include 50 resorts, 1,300 residential properties and 22 island destinations. In total, the Red Sea project will span 28,000 km2 including canyons, dormant volcanoes and ancient cultural heritage sites.
The Red Sea destination places Saudi Arabia in a leadership position with regenerative tourism meaning that the revenue generated will be used to conserve, sustain and also enhance the outstanding local environment of coral reefs, unique wildlife and beautiful dunes.
May
2021
NUI NEOM Golf Course Project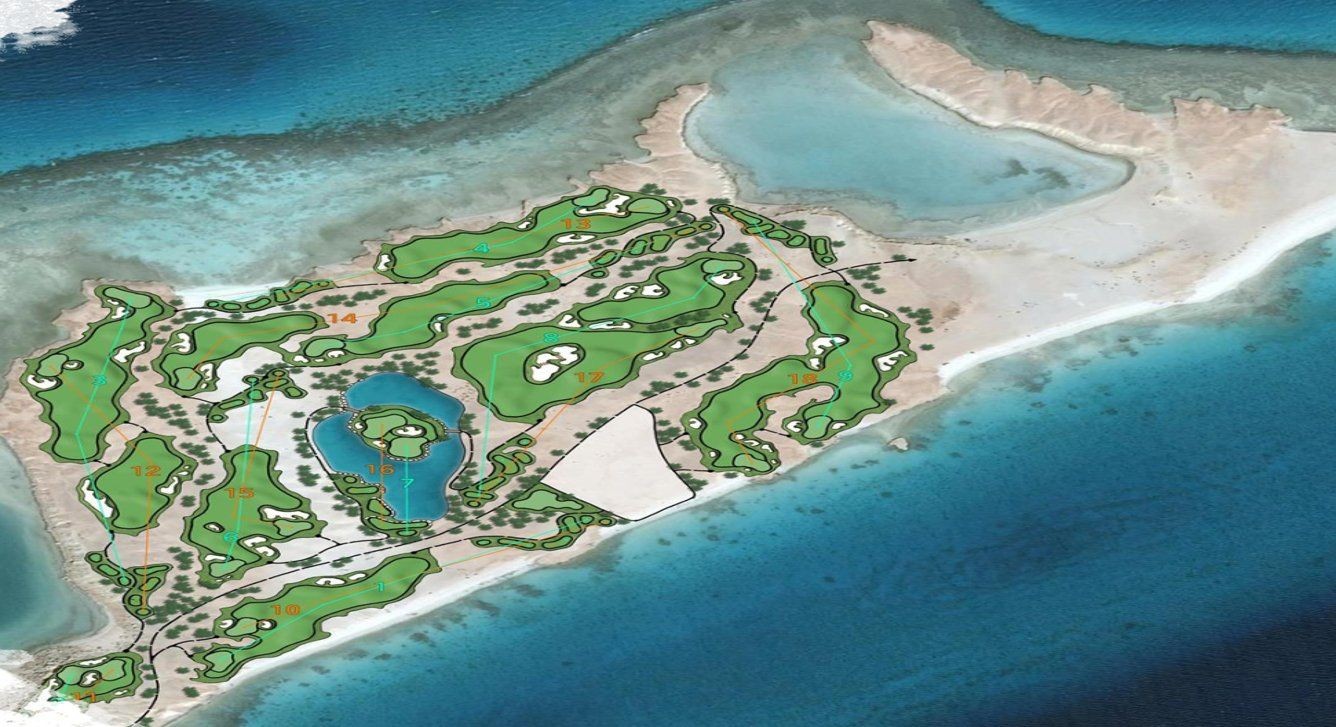 NUI NEOM Golf Course Project
May 2021
Nesma United Industries has been awarded another large project, this time in NEOM, and as a subcontract to Nesma & Partners.
The Sindalah Island Golf Course project, valued at SAR 153 million, is due to be completed by March 2022.
The scope of work encompasses construction of an 18-hole golf course and corresponding irrigation system.
NEOM, the brainchild of Crown Prince Mohammed bin Salman, is a planned tourist destination and futuristic city where sustainability meets the future of urban living, science and technology.
NEOM is located in the Tabuk region in the northwest corner of Saudi Arabia.
Apr
2021
Nesma & Partners Signs Tarmeem Spon...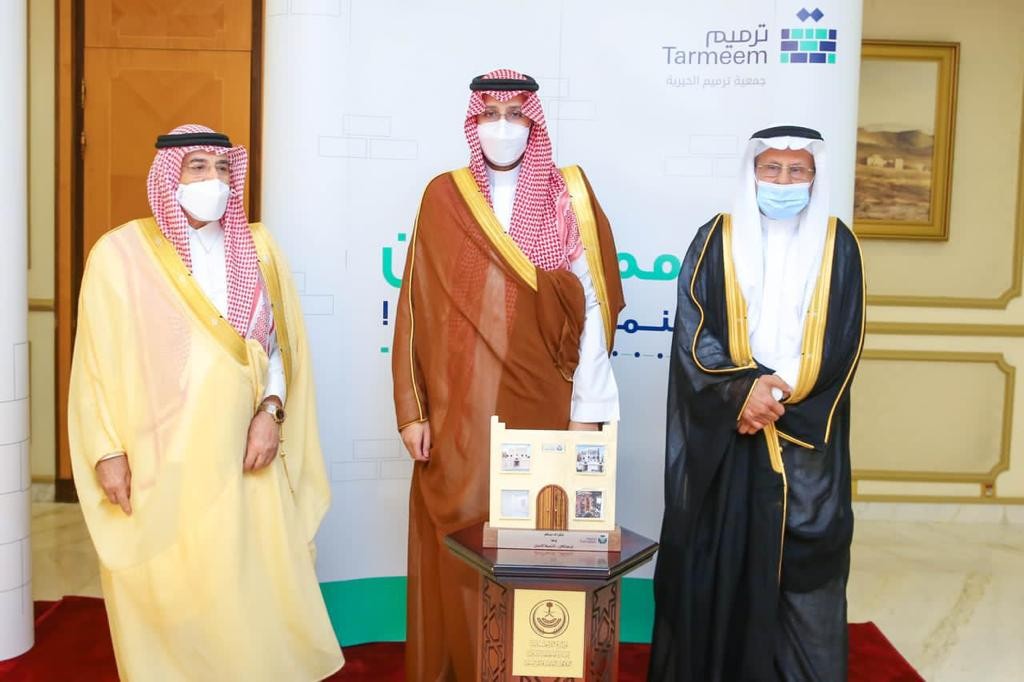 Nesma & Partners Signs Tarmeem Sponsorship Agreement
Apr 2021
As one of its social responsibility initiatives, Nesma & Partners Contracting Co. has again signed an agreement to provide digital media sponsorship of Tarmeem's home restoration program. The agreement was signed under the patronage of Deputy Prince of the Eastern Province His Royal Highness Prince Ahmed bin Fahd bin Salman bin Abdulaziz. Tarmeem is one of the first associations in the Kingdom licensed to restore the homes of underprivileged families in the Eastern Province and hopes to benefit 20 families in 2021.
Apr
2021
Nesma Water & Energy Wins Water Tre...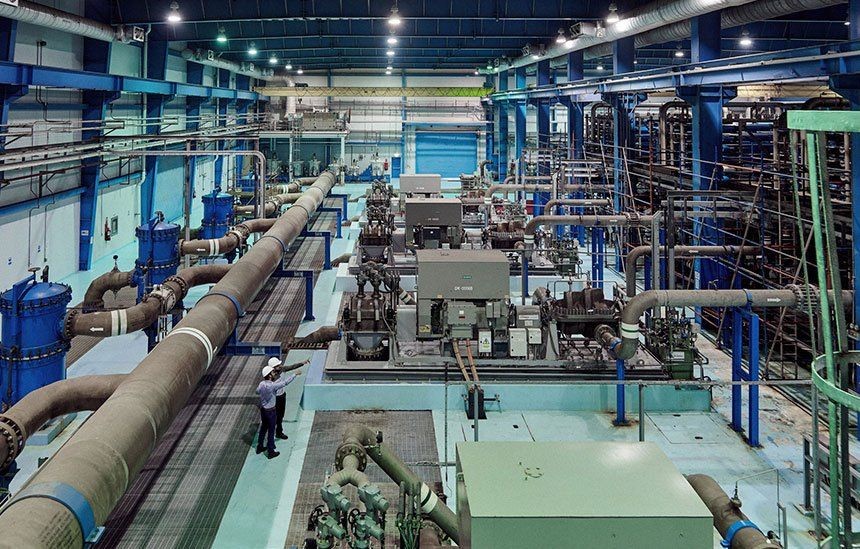 Nesma Water & Energy Wins Water Treatment Plant Project
Apr 2021
A consortium consisting of French company Engie, Nesma Water & Energy, and Mowah have been awarded the Yanbu-4 reverse osmosis independent water plant project which will bring clean drinking water from Ar Rayis on the Red Sea coast of Saudi Arabia to the cities of Madinah and Makkah.
This reverse osmosis desalination project is unique as it includes solar energy integration to lower electrical consumption, provides for a 2-day back-up supply of 900,000 cubic meters' stored water and is the first public-private partnership, meaning the plant and water pipeline will be operated by the private sector for 25 years under a purchase agreement with the Saudi Water Partnership Company or SWPC.
The project will provide approximately 500 direct and indirect jobs during the construction and operation phases in alignment with strategic objectives contained in Vision 2030.
The plant is expected to be operational by the end of 2023 and will help meet growing water demand in the region while contributing to the Kingdom's socio-economic development.
Apr
2021
NT&T Wins Street Lighting Project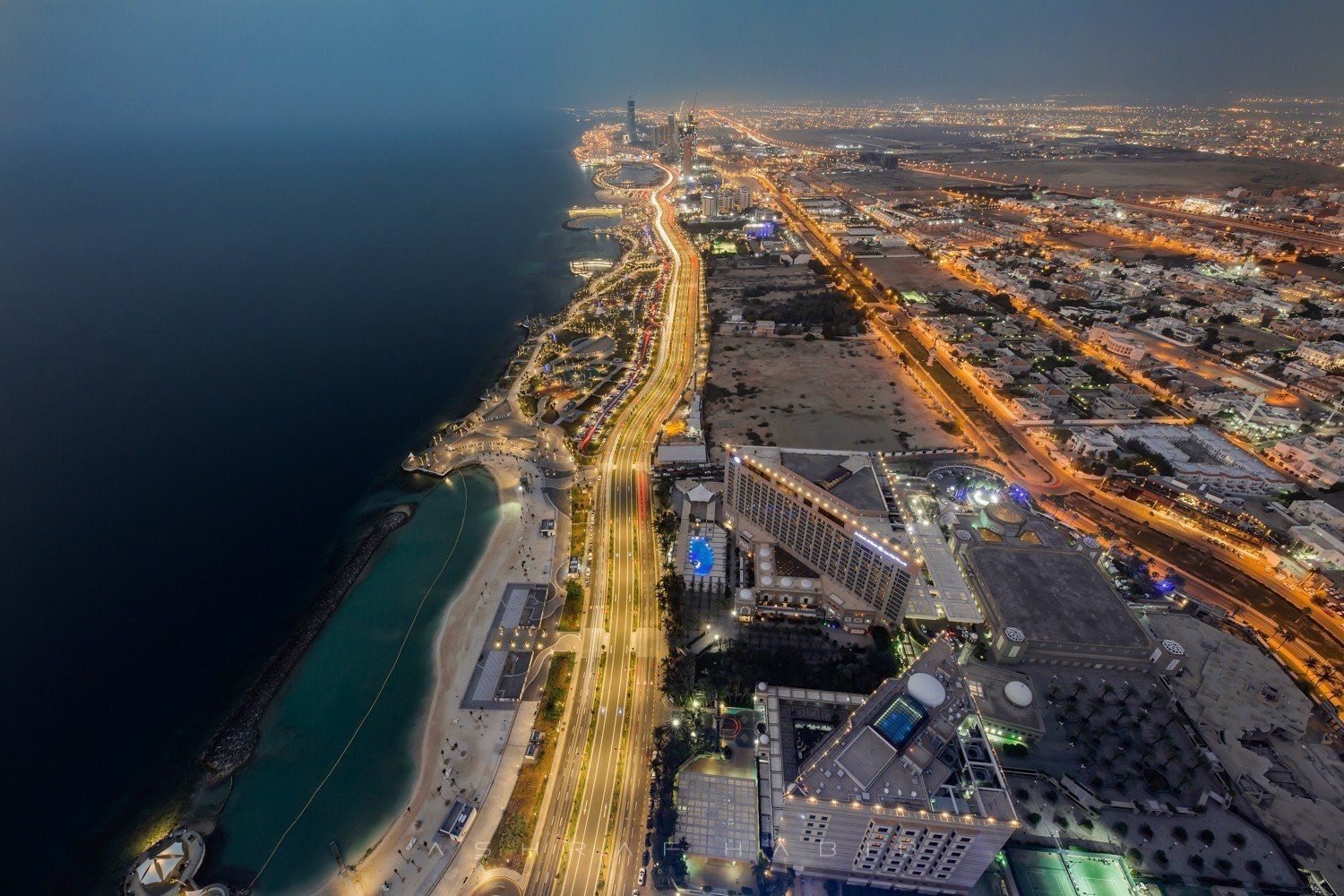 NT&T Wins Street Lighting Project
Apr 2021
Nesma Telecom & Technology has been awarded Jeddah City Phase 4 Package, a Jeddah streetlight retrofit project which will replace 71K existing lamps with LED lighting. The project scope includes lighting fixture supply, design support and technical assistance. The project, which addresses Saudi Arabia's Vision 2030 objective to reduce energy consumption along with associated government expenditures, was awarded by Tarshid.
Apr
2021
NT&T Renovates Al Azizia Mosque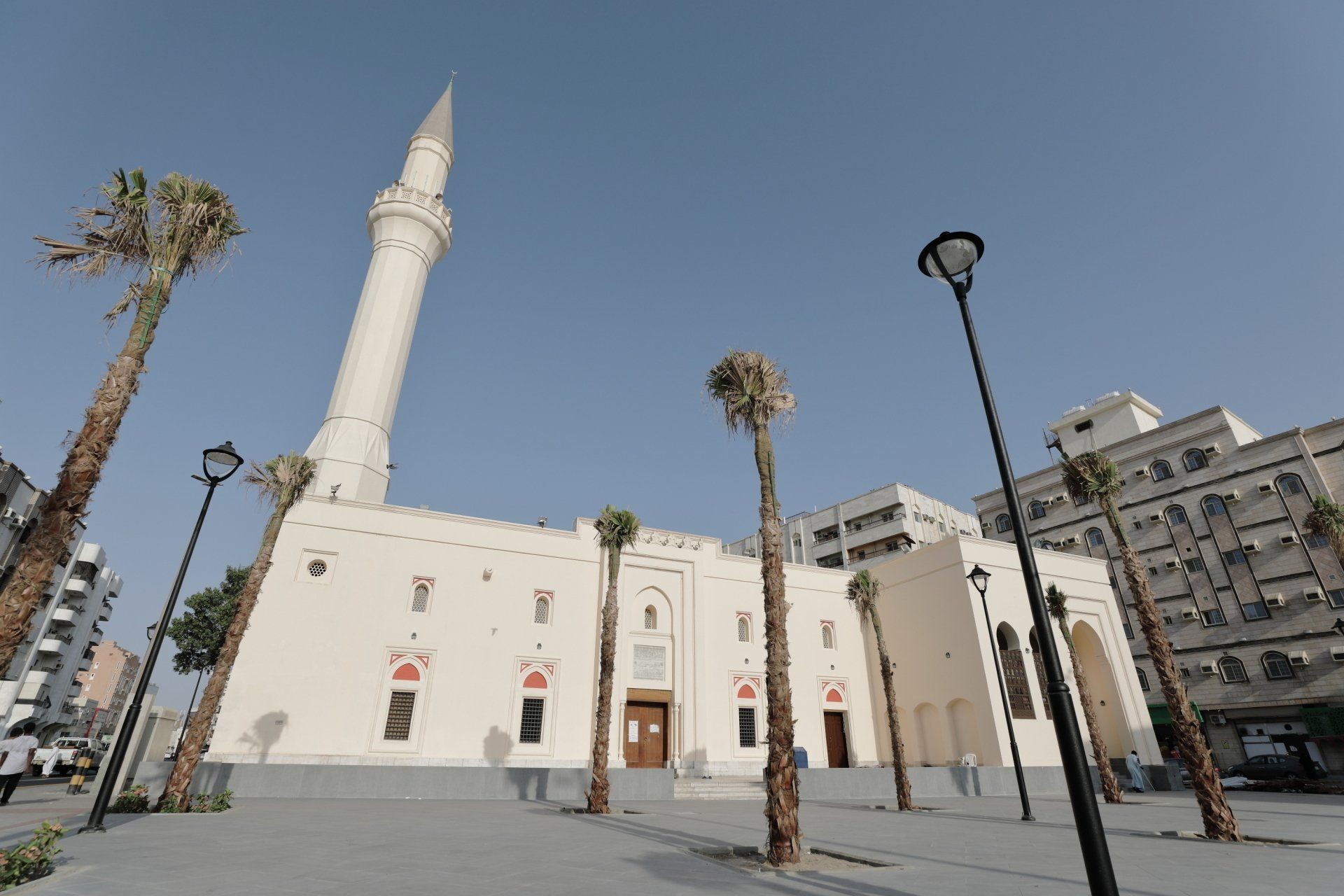 NT&T Renovates Al Azizia Mosque
Apr 2021
As a corporate social responsibility initiative, Nesma Telecom & Technology has renovated Azizia mosque in the historical area of Jeddah. The mosque has served the Baghdadiyah area for more than 70 years
Apr
2021
NHTI Designated as Official SVP Exa...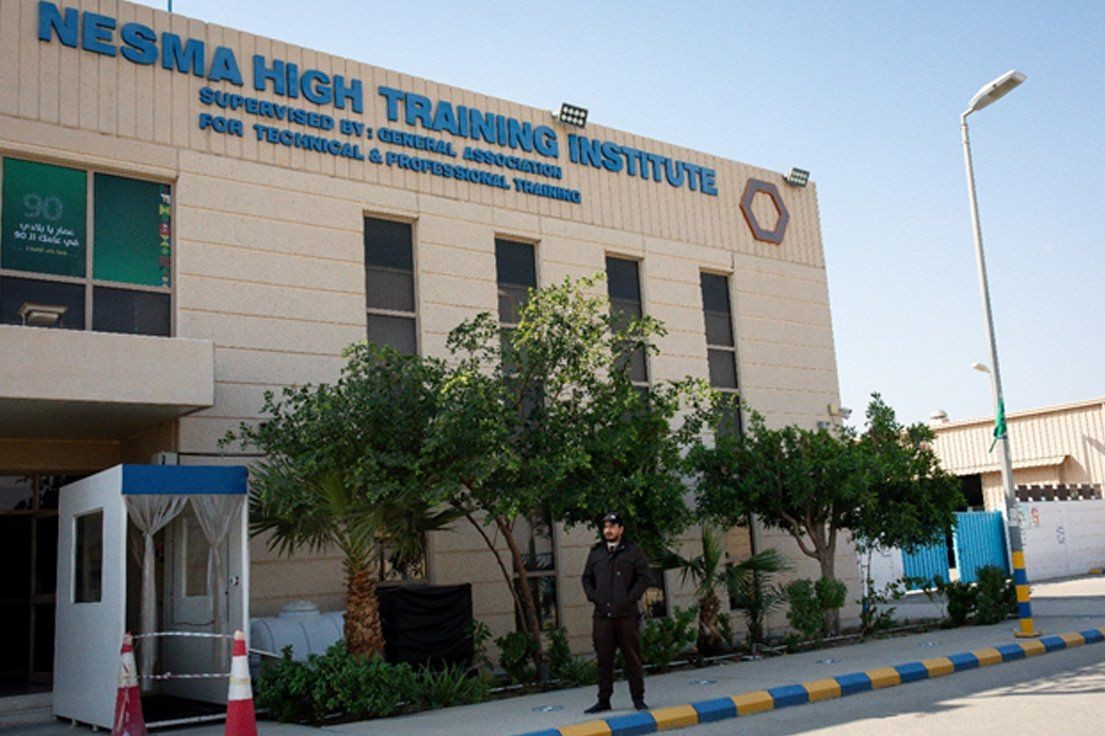 NHTI Designated as Official SVP Exam Center
Apr 2021
Nesma High Training Institute or NHTI, has been designated by the Ministry of Human Resources and Social Development (HRSD) as an official exam center for the new "Professional Verification" program set to begin operations in July. The program, which covers over 1,000 different professions, requires all foreign skilled workers both abroad and domestic to verify their skills by passing an examination. The goal of the program is to regulate the labor market in Saudi Arabia, raise the overall level of skill and provide job opportunities for skilled Saudi workers.