May
2023
Namma Cargo Services has partnered...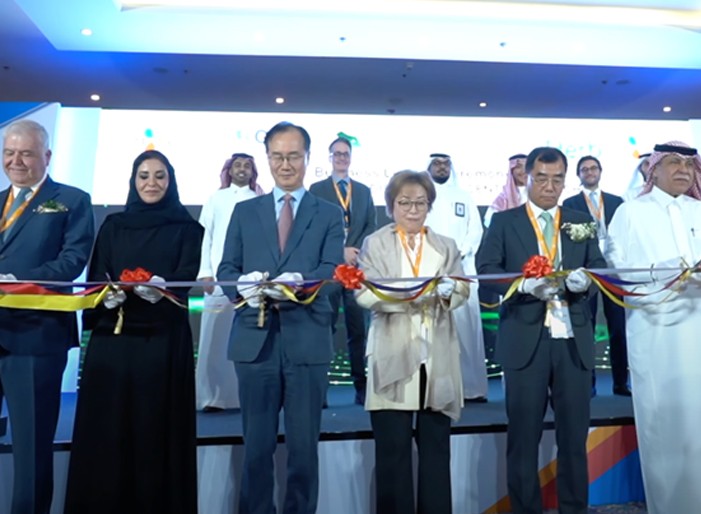 Namma Cargo Services has partnered with CJ Logistics to bring the giant wellness products store, iHerb, to Saudi Arabia
May 2023
The scope of work for this project covers receiving cargo at various ports, customs clearance and delivery to the Riyadh distribution (fulfillment) center for storage, in addition to automated sorting and packing for the final delivery to customers not only within the Kingdom but also within other countries in the GCC and the Middle East. The project, developed under the auspices of GACA, is valued at around SAR 200M for the development, engineering and construction portion and will yield approximately SAR 150M in annual revenue.
May
2023
Nesma Infrastructure & Technology W...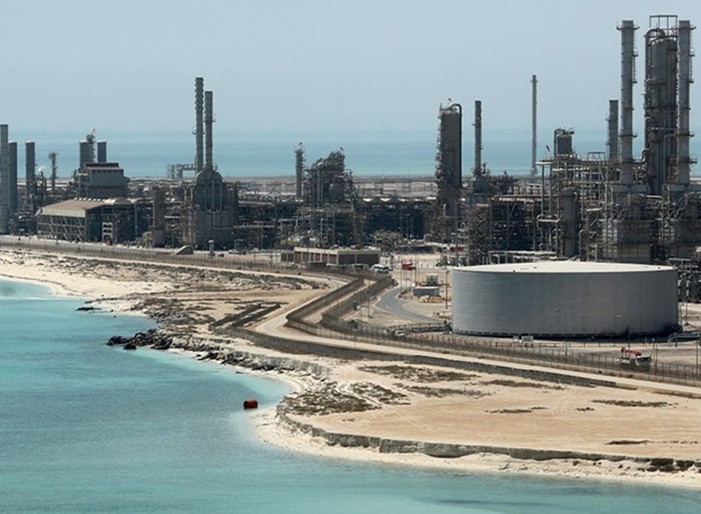 Nesma Infrastructure & Technology Wins Wastewater Project
May 2023
Nesma Infrastructure & Technology (NIT) signed a 30-month contract with Saudi Aramco to provide wastewater transfer facilities (WWTF) in Ras Tanura.
The project, valued at around SAR 200 million, includes the upgrade of the existing wastewater facility with the installation of three eight-kilometer-long pipelines from Ras Tanura refinery to the wastewater treatment plant in Rahimah and will greatly improve the wastewater treatment and management system in the entire region.
Apr
2023
Namma Shipping Assists with Sudan E...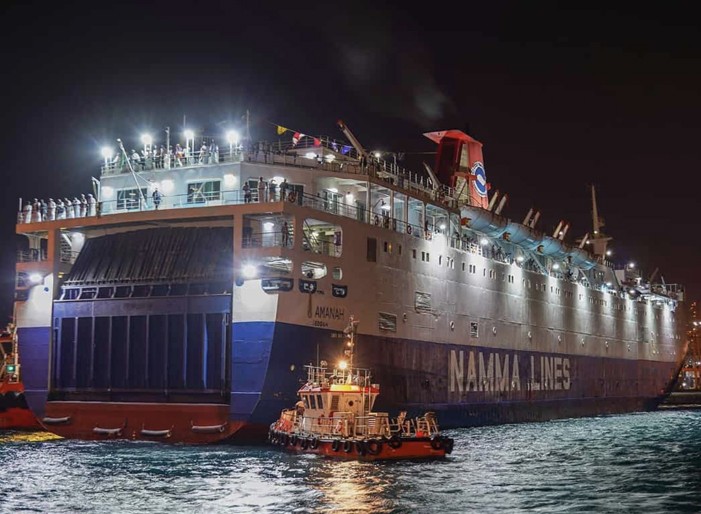 Namma Shipping Assists with Sudan Evacuations
Apr 2023
The Saudi government has contracted Namma International Marine Services (Namma) to assist with its efforts to evacuate civilians from the deadly conflict in Sudan. Namma has employed its Amanah ferry boat, capable of transporting up to 2000 people per voyage and has coordinated with all relevant embassies to facilitate evacuations of their citizens. So far, Namma has brought nearly 1700 evacuees, citizens of Saudi Arabia and 61 other countries across the Middle East, Africa, Europe, Asia and the Americas, to the port in Jeddah. The evacuations are continuing during the fragile ceasefire brokered by Saudi and American diplomats. Upon arrival in Jeddah, the Saudi government provides for the evacuees' immediate needs and offers assistance so that they can safely continue their journeys to their home countries.
Apr
2023
Nesma Infrastructure & Technology T...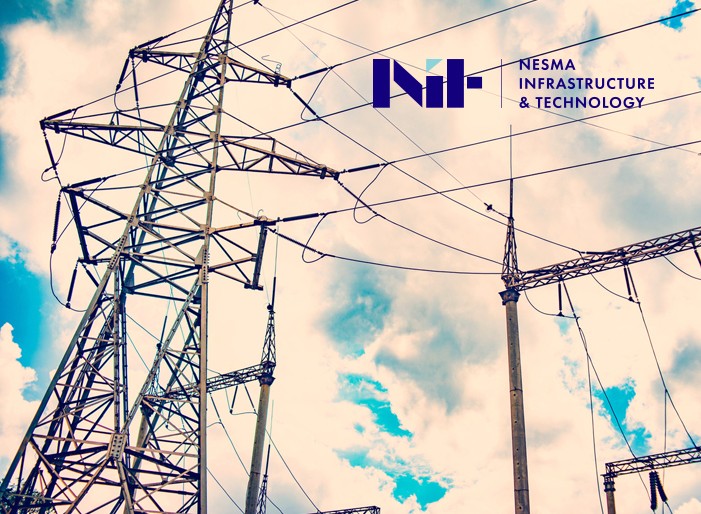 Nesma Infrastructure & Technology Transmission Project
Apr 2023
Nesma Infrastructure & Technology (NIT) has been awarded a contract by National Grid to construct a 115kV overhead transmission line between Ain Dar and Abqaiq, more than 40 kilometers. The SAR 68 million project will be completed in three phases and will include the construction of 125 towers. The project is expected to take 25 months to complete. The construction of the transmission line is an important project that will provide a reliable connection between Ain Dar and Abqaiq, improving the overall efficiency of the electricity transmission network in the region and providing a reliable supply to customers.
Mar
2023
Namat Signs with Dar Al-Hekma Unive...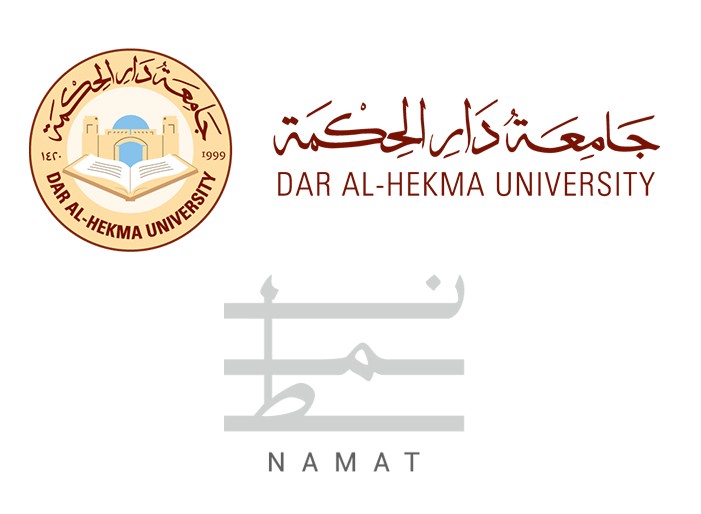 Namat Signs with Dar Al-Hekma University
Mar 2023
Namat CEO Ihab Salem has signed an MOU with Dar Al-Hekma University to implement designs from the
university's Visual Communication Department.
This collaboration will further Namat's aims at expansion. The agreement includes a competition among students of the
Visual Communication Department at the university in order to encourage their participation. The winners will be chosen
based on criteria agreed upon by both Namat and the university and prizes will be awarded. The competition provides
practical training for the students allowing them to hone their skills.
Mar
2023
Cup 'N Cone Opens New Stores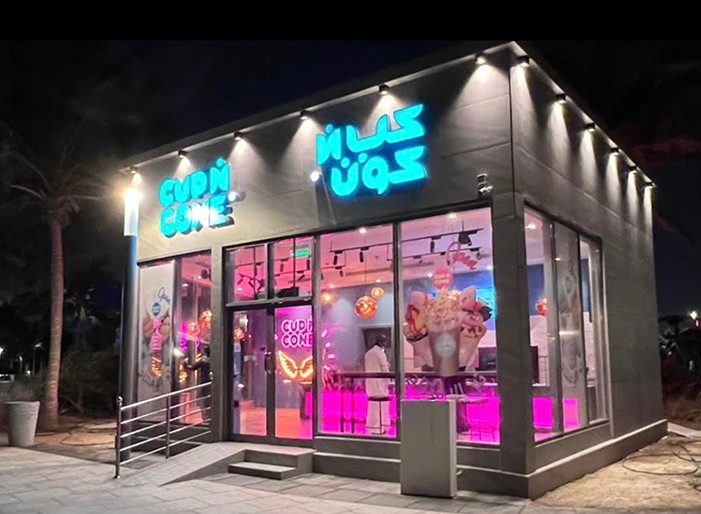 Cup 'N Cone Opens New Stores
Mar 2023
Cup 'N Cone is going strong having recently opened five new branch locations.
What's more, Cup 'N Cone has a special flavor for Ramadan called "Saudi Coffee and Dates." They also recently launched the new flavors "Toffee Caramel Cheesecake" and "Chocolate Caramelicious."
Feb
2023
Nesma Co. Signs MOU for Zero Emissi...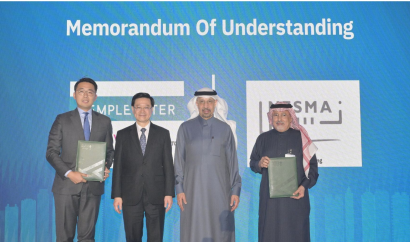 Nesma Co. Signs MOU for Zero Emissions Transport
Feb 2023
Nesma Co. has signed a strategic partnership MOU with a group of companies from Hong Kong to bring sustainable and zero emissions public and cargo transportation solutions to Saudi Arabia. This partnership aims to support the Saudi Vision 2030 and its objective to achieve carbon neutrality in the future. As part of this partnership, hydrogen fuel cell and EV-based public buses, intercity buses, semi-trucks and logistics vans will be designed and manufactured according to the needs of Saudi Arabia initially for NEOM and the Red Sea developments. This initiative will not only promote sustainable transportation but also generate employment opportunities in the region. The signing event occurred in Riyadh at the Investment Forum sponsored by the Ministry of Investment. The MOU was signed by Cliff Zhang, who has a lead role in each of the three Hong Kong companies and Nesma Company Chairman Fouad Alsherebi in the presence of H.E. Khalid Al-Falih, Minister of Investment. This partnership marks an important milestone in the journey towards sustainable development and highlights the commitment of Nesma Co. to supporting the Saudi Vision 2030. Watch for future updates on this exciting partnership and the progress made towards sustainable development for zero emissions in the region.
Dec
2022
Chowking Opens New Location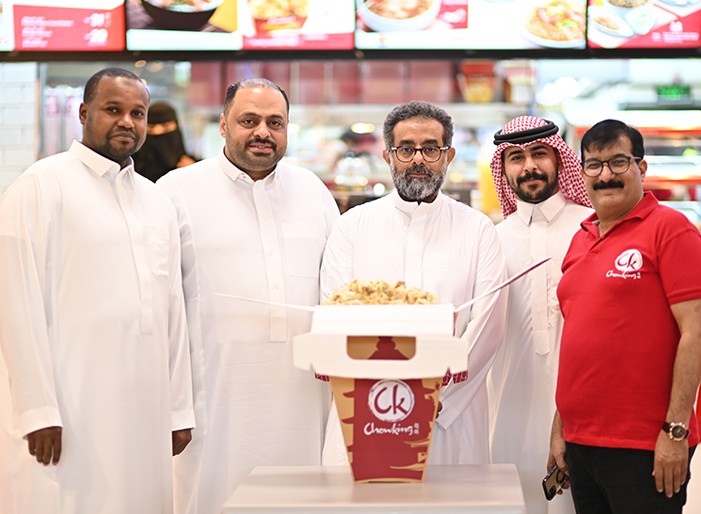 Chowking Opens New Location
Dec 2022
Last month, Chowking officially opened its fourth branch at Riyadh Gallery Mall with the aim of providing locals in the area with easily accessible and freshly-cooked wok-hei Chinese fast food. The store inauguration was highlighted by the ribbon cutting and giant chao fan box opening led by CEO Faisal Y. Bamhrez and other Chowking executives along with the Riyadh Gallery Mall Manager.
Chowking Middle East's vision is to dominate the Chinese fast food sector, and with this fourth branch, the goal is to cater to the mainstream market. Sales to Saudi customers represented 40% of the initial transactions. More stores are planned with an eventual roll-out across the Kingdom.
The Riyadh Gallery Mall Chowking is open for dine-in, take-away and delivery from 9:00 am to 11:00 pm daily and is located at #30 in the mall food court.
Dec
2022
Nesma United Industries Awarded for...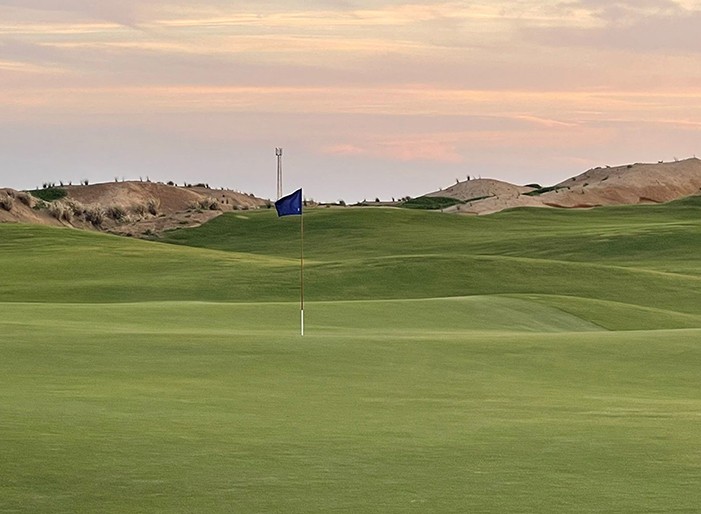 Nesma United Industries Awarded for NEOM Golf Course
Dec 2022
The 18-hole golf course project, located on beautiful Sindalah island, was begun in mid-2021 and completed in fewer than 14 months. The project recently became the first asset to be completed and handed over to NEOM.
Moreover, in competition with all other NEOM projects, it won the Quality Platinum Award for 2022 bestowed by ETSD, a third party employed by NEOM to oversee quality in NEOM projects.
Dec
2022
NWE Project Named for Excellence in...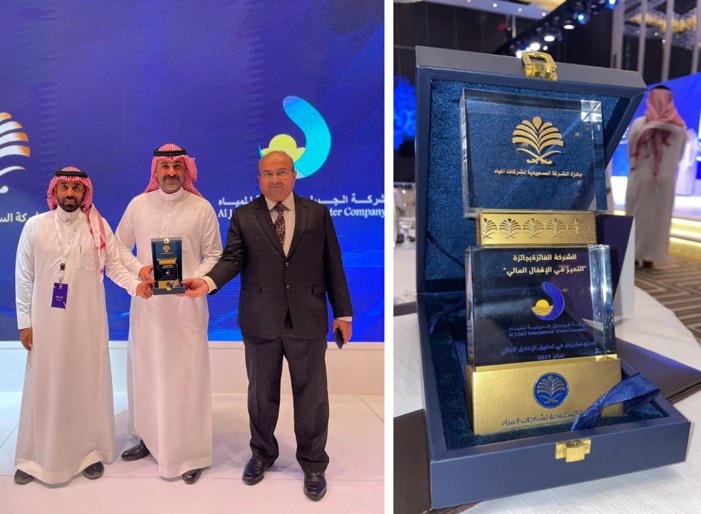 NWE Project Named for Excellence in Financial Closing
Dec 2022
Financial closure was reached on the Nesma Water and Energy consortium project called the Jubail-3 (B) Independent Desalination Plant which will be built for a production capacity of 570 thousand cubic meters per day and at a cost of over 2.6 billion riyals. The project includes a 25-year operation and water purchase agreement.
The consortium, consisting of Nesma Water and Energy, ENGIE Energy International and Ajlan & Bros. Holding Group, formed the Jubail International Water Company which recently won the Excellence in Financial Closing Award bestowed by client Saudi Water Partnership Company.
Nov
2022
Nesma Security Wins Riyadh Metro Co...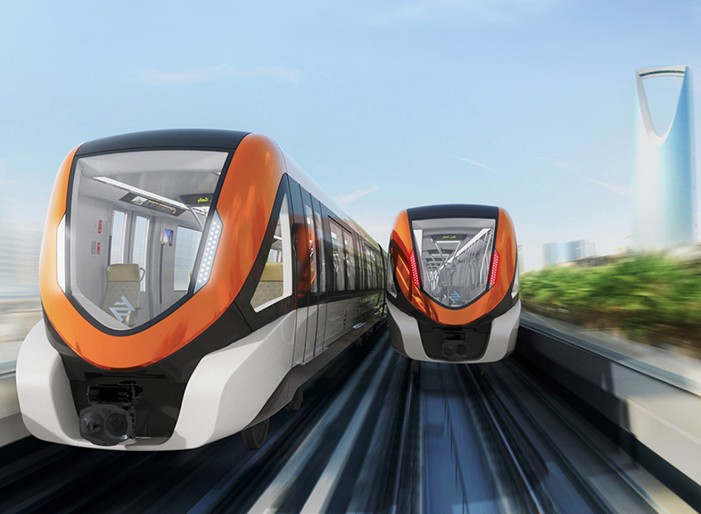 Nesma Security Wins Riyadh Metro Contracts
Nov 2022
Nesma Security has signed security contracts with the two official Riyadh Metro operators. The projected total Saudi security staff needed to implement these contracts will exceed 750 employees when the metro is fully operational. The scope of work across the 85 depots and stations includes preventing and controlling unauthorized persons, responding to emergency incidents and escorting cash handling teams. Valued at well over SAR 400 million, they represent the largest contracts Nesma Security has had to date and an important milestone for the company.
Nov
2022
Namat Partners With TasHeel Group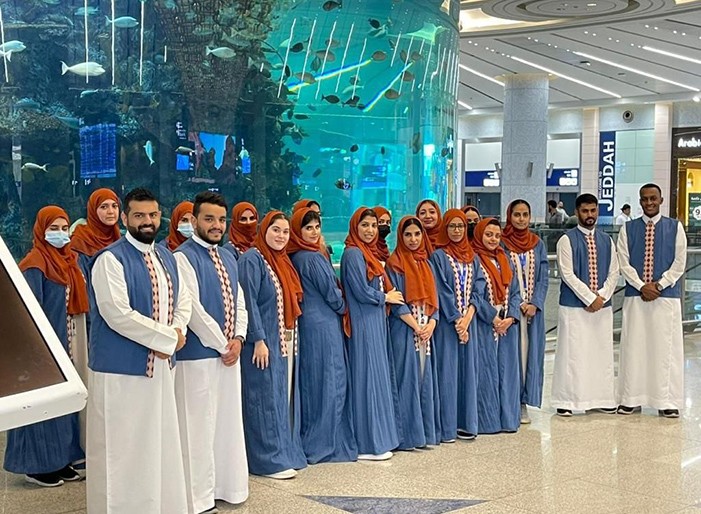 Namat Partners With TasHeel Group
Nov 2022
Namat has partnered with TasHeel Holding group to design and create abayas and vests, 1000 of each, to be worn by workers greeting and assisting pilgrims as they arrive in airports across the Kingdom. As the uniforms worn by the Meet & Greet staff make a notable first impression, TasHeel Guest Services was particular in their selection of designer. Namat was chosen because it is a local non-profit employing Saudis working at the highest level of professionalism. Namat's designers worked closely with TasHeel representatives to create the design colors and choose traditional Saudi patterns that reflect the Kingdom's heritage.
Oct
2022
NIT & Injazat Form Strategic JV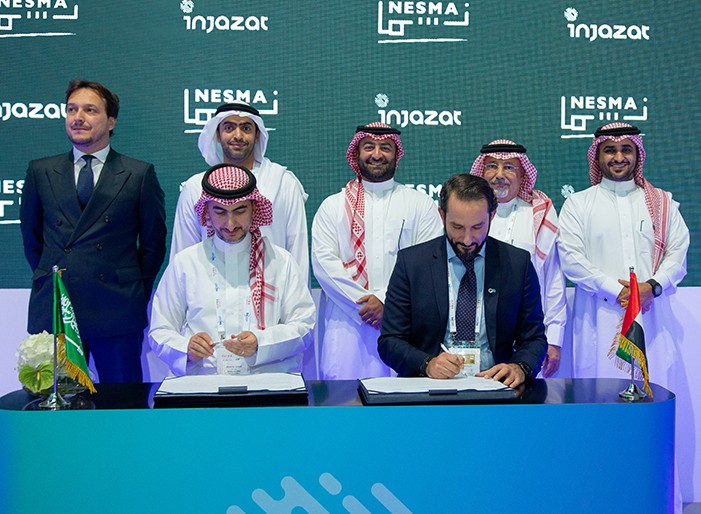 NIT & Injazat Form Strategic JV
Oct 2022
"Nesma Injazat combines the strengths of both companies to create a powerhouse that hopes to be a lead contributor to the Kingdom's digital transformation."
Nesma Infrastructure & Technology signed an agreement with the UAE's Injazat, a G42 subsidiary, to form a new joint venture called Nesma Injazat. The new JV, headquartered in Saudi Arabia, will offer key digital services across the Kingdom to develop smart cities, enterprise applications, cloud infrastructure, cyber solutions and cybersecurity. Present at the signing were Nesma President Faisal Alturki, Nesma Chairman Fouad Alsherebi and NIT CEO Salah Al Sunaid along with Injazat's CEO and other top executives from the two firms.
The new JV combines NIT's three decades of experience in the fields of communication technology, power systems and energy infrastructure in Saudi Arabia with Injazat's expertise in digital transformation, cloud computing and cybersecurity.
The Kingdom has been investing around SAR 12 billion per year in its digital transformation according to the head of the Digital Government Authority, and Nesma Injazat hopes to play a key role in that process.
The JV agreement was signed at Gitex 2022, the five-day Gulf Information Technology Exhibit, a global tech event that brought 100,000+ attendees from over 170 countries to focus on high-tech innovations and networking in the fields of artificial intelligence, blockchain and finance. NIT collaborated with Injazat to be an exhibitor and presenter at the event.
Oct
2022
Nesma Security Wins New Contract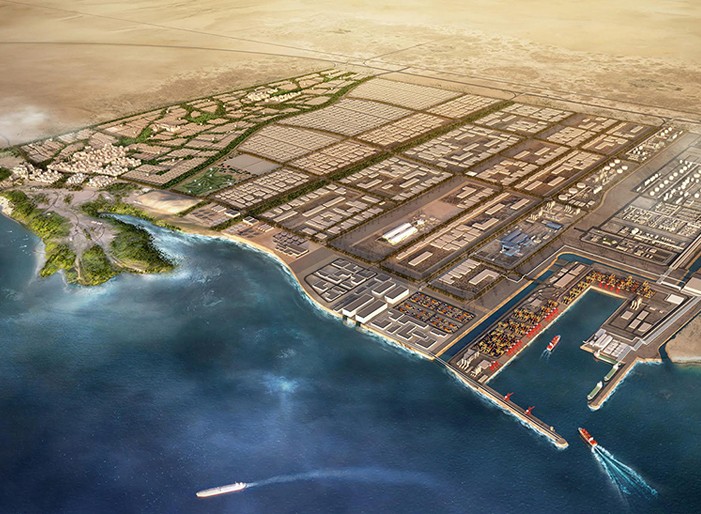 Nesma Security Wins New Contract
Oct 2022
Nesma Security has been awarded a three-year contract to provide integrated services to the Port of Jazan City for primary and downstream industries. The project will bring jobs to 120
Saudis in the fields of security, safety and firefighting.
Aug
2022
New Contract for NUI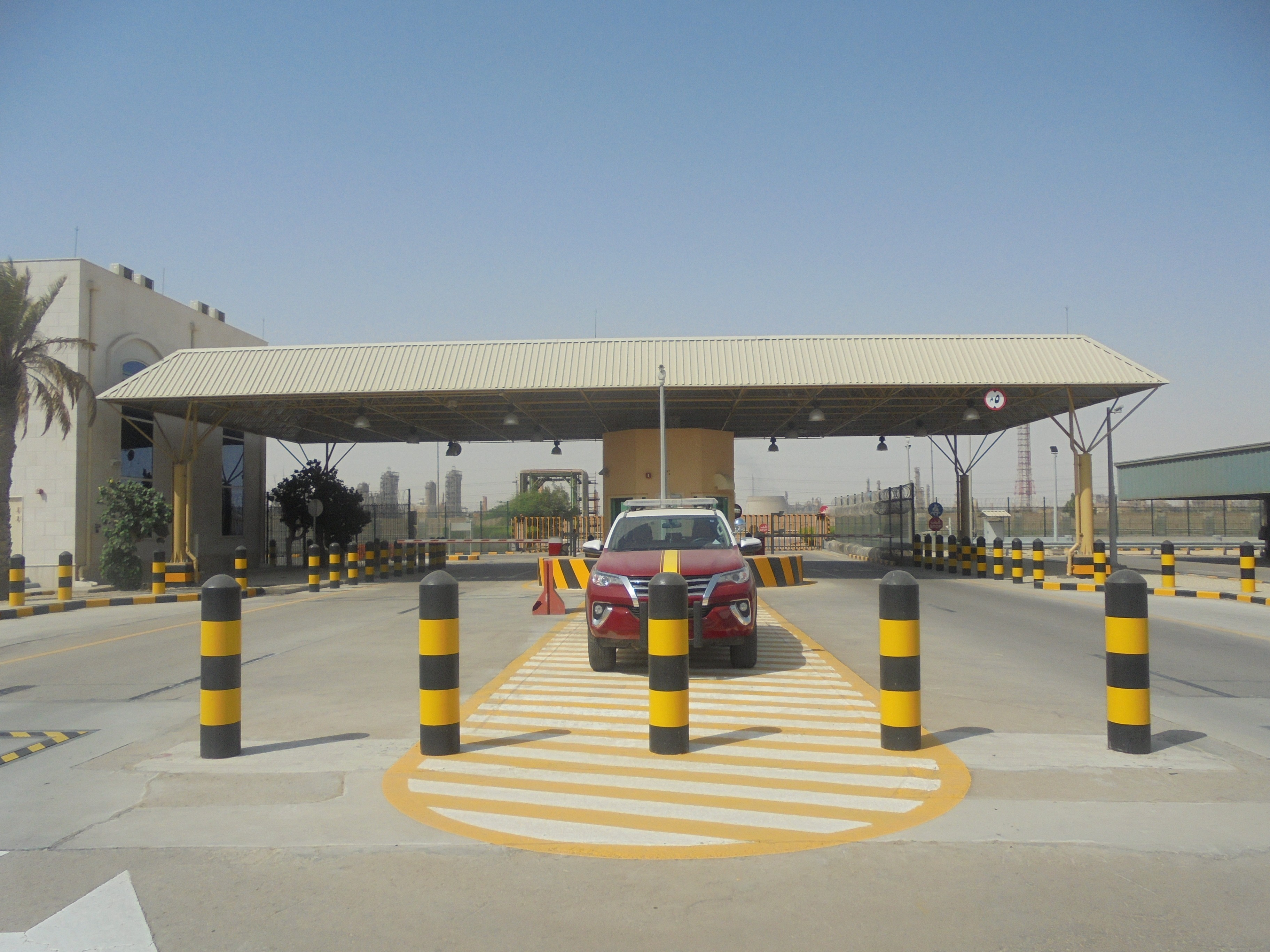 New Contract for NUI
Aug 2022
Nesma United Industries has been awarded a contract by the Royal Commission for Jubail & Yanbu to build an integrated security system including categories two and four security fences, related search facilities and security checkpoints that will be connected to the Royal Commission main security control center. The three year project is valued at over SAR 220 million.These security systems will be in compliance with the 2017 High Commission of Industrial Security directives.The project is located in PlasChem Park industrial business park in Jubail Industrial City, Area 2, in the Kingdom's Eastern Province.
Aug
2022
NIT & Huawei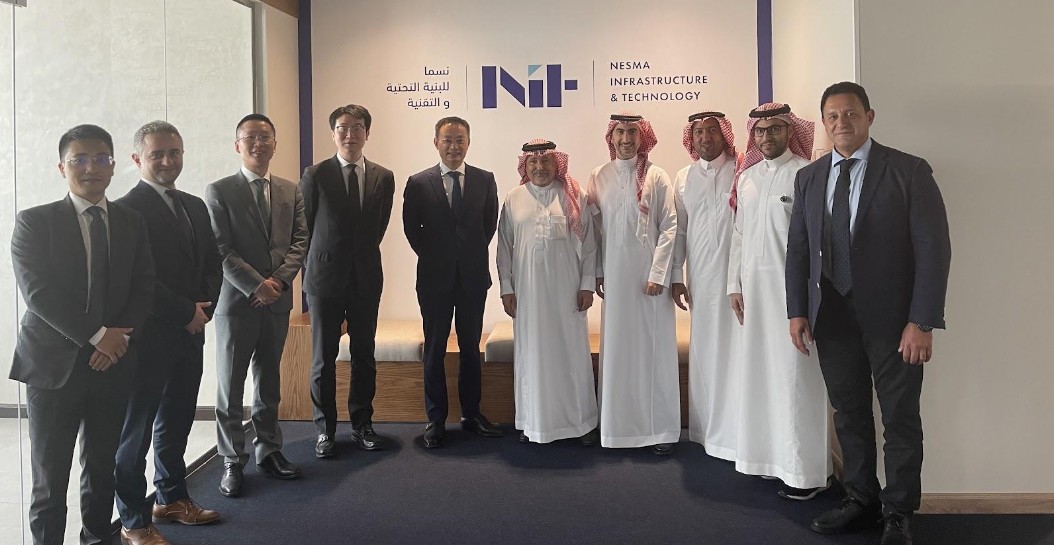 NIT & Huawei
Aug 2022
A high-level meeting was held between executives of Nesma Infrastructure and Technology and Huawei to discuss extending cooperation to serve the Saudi market. In attendance were Steven Yi, Huawei's president of the Middle East Region with his executive team, along with NIT's CEO, COO and CTO. Also in attendance was Nesma's Chairman who said, "Huawei can bring greater value through localization of their tech and services, and we can support them on that."
Jul
2022
Nesma & Partners Forms New JV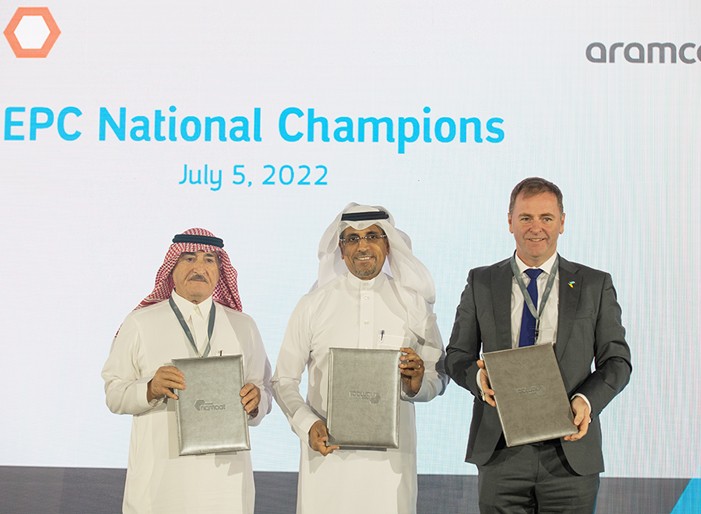 Nesma & Partners Forms New JV
Jul 2022
N&P has signed a memorandum of understanding with Kent, an international engineering firm, to form a joint venture. The new Saudi company, to be called "Nesma Kent," is expected to deliver engineering, procurement and project management services to Saudi Aramco as part of its National EPC Champion program. Nesma Kent will provide training to Saudis, creating a skilled workforce and enhancing the local economy via a new engineering center of excellence in the Kingdom which will also provide overseas training for Saudi engineers to acquire skills and knowledge at Kent's international engineering centers. Long-term goals of the JV include the development of low-carbon technologies such as blue hydrogen and blue ammonia along with carbon-capture innovations. The MOU was signed July 7th by N&P Chairman of the Board Sh. Abdulaziz Al-Turki and Kent CEO John Gilley.
Jul
2022
Nesma Security Serves GCCIA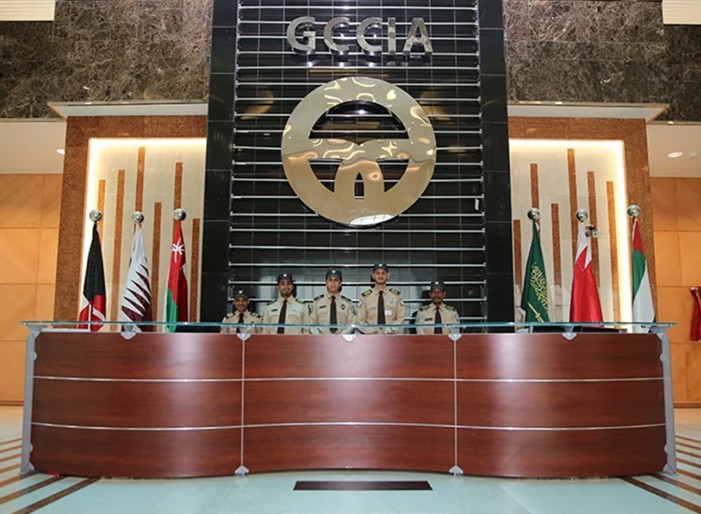 Nesma Security Serves GCCIA
Jul 2022
The Gulf Cooperation Council Interconnection Authority (GCCIA) has awarded Nesma Security with a contract to provide security services at the council's headquarters and also at their substations in Al-Fadhili, Ghunan, Ras Al-Qurayyah and Salwa. Both mobile and on-site security services will be provided. The three-year, SAR 16 million project will provide jobs to 45 Saudi security guards.
Jul
2022
Nesma & Partners Announces Al Aurai...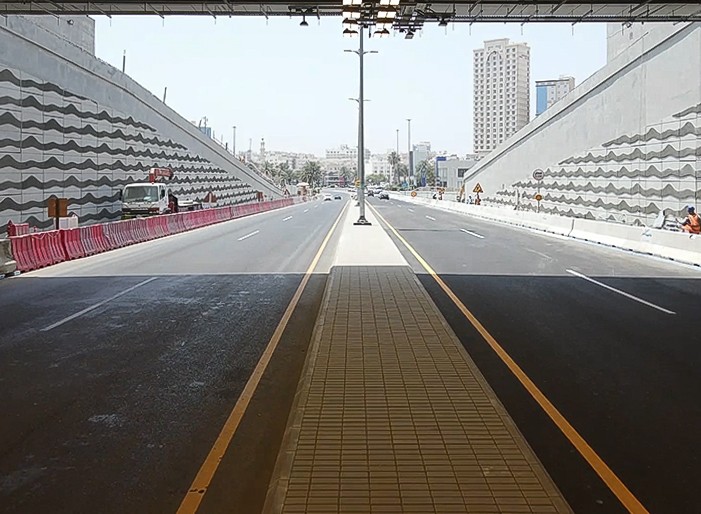 Nesma & Partners Announces Al Auraif Road Soft Opening
Jul 2022
N&P had a June soft opening of the Al Auraif road and tunnel allowing a first-ever connection of multiple project zones in Makkah. The scope of work included utility infrastructure for electric, water & communications, 114 girders, 25,000 m3 of concrete and 30,000 m2 of asphalt.
Jun
2022
Jazan Contract For Nesma Security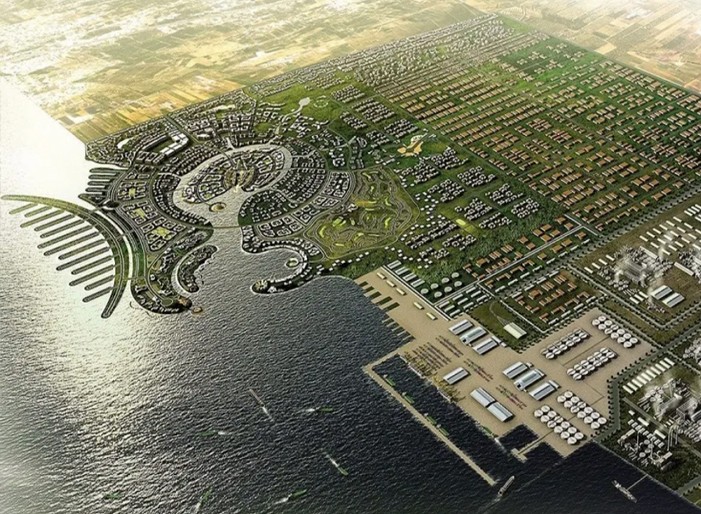 Jazan Contract For Nesma Security
Jun 2022
The city of Jazan has awarded a 36-month contract to Nesma Security valued at more than SAR 84 million. The company will provide 24/7 security for basic and downstream industries including residential neighborhoods, light and heavy industry areas, secondary roads and roads adjacent to the city. To fulfill the contract, Nesma Security will utilize 18 new security vehicles and employ 250 Saudi security officers, fueling the company's continued growth.